Hi all,
Which chassis points would you suggest for 2017?
I think it's fun to view which chassis is fast at which track. See the table below.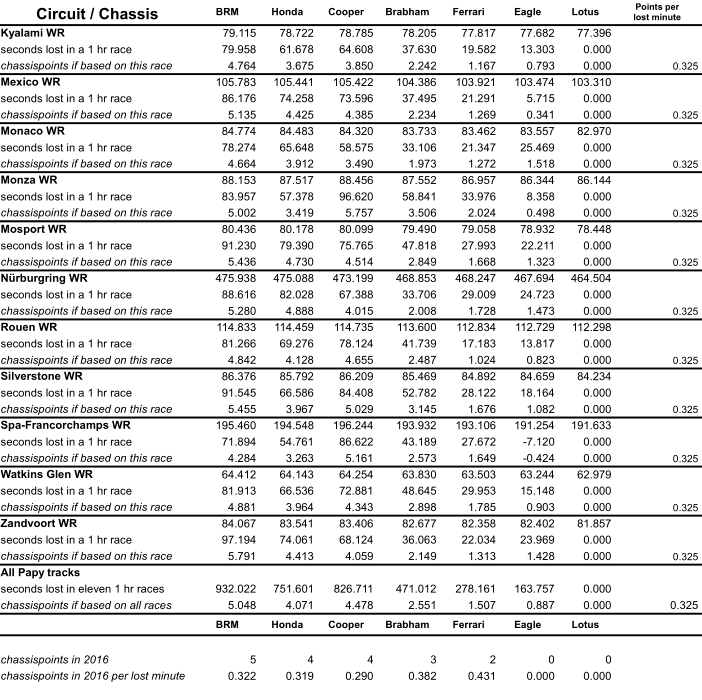 Just imagine we would choose a scoring system where Cooper gets extra chassis points at Monza.

You can lose 96 seconds per race (when the race length is about 1 hour) when you choose Cooper instead of Lotus. The number 5.757 means that Cooper "should" get 5.757 points
at Monza instead of 4. The table is based on WR laptimes from the spreadsheet GPL_HARDEST BENCHMARKS & CIRCUITS_RSC.xls made by Ducan Scheltens

in 2008.
What do you think?
Best regards,
David